If your website does not place prominently on the major search engines, you are not realizing the return on your web investment.
You know the three rules: Location, location and location!
Only the major search engines matter.

Only the top three pages of search results matter.

Placing on the first page of results means your prospective clients will find you.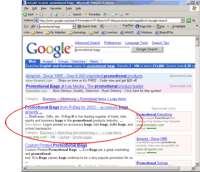 Here is one of our clients placing #1 on Google. This client has maintained this position for over four years. To prevent competitors from reverse-engineering our proprietary techniques, we regret that we cannot show this result in greater detail, here.
Contact us for a free evaluation of your website or to develop or modify a website for you to bring you more business.
We are not a "paid submission service" that sends your website to thousands of insignificant search engines. We are a are pay-for-performance service that gets qualified clients to your website. Period.
Due to present demand, we are limited to adding no more than two clients per month. All clients require a two year commitment and a minimum annual web marketing budget of $4000.

Optimizing Web Sites for Search Engines Since 1995

January 2005: Job Opening - Marketing Writer
Can you look at the pages of sofas in a Sears catalog and write a punchy sales paragraph about each? If you can, contact us.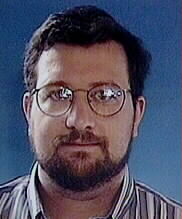 Hello, I am Aaron Gross, President of WebClientMagnet.

We facilitate client acquisition through our variety of high quality proprietary search engine placement techniques web development services and Internet strategy consulting.
Guaranteed Results.
. . . . . . . . . .

How do U.S. consumers find the Web sites they use to research a purchase?


Source: DoubleClick survey, December 2002
Interested in how you rank? WebClientMagnet can provide detailed ranking reports for all the major engines. Fill out our contact form for a